This is the best seafood boil sauce recipe that will make your next seafood boil even better. It's easy to make and tastes great!
Best Ever Seafood Boil Sauce Recipe

The key to an excellent seafood boil is in the sauce. Shellfish are prized for having delicate meat that can take on the flavor of whatever spices or sauce it's paired with. When making a sauce for seafood, don't be afraid to go heavy on the seasonings. Classic Old Bay seasoning will give your dish its signature taste, while adding butter, garlic, lemon pepper, and onion will create more depth of flavor. Give this recipe a try next time you make Seafood Boil, Shrimp Boil, Low Country Boil, or Lobster–it's sure to bedelicious!
What is Seafood Boil Sauce?
The key ingredients in a seafood boil sauce are butter and garlic, which are then enhanced with herbs and spices. This Southern tradition has now gained popularity all over the world.
What'll Need to Make This Seafood Butter Sauce
Garlic: For the best tasting meal, use fresh garlic that you have peeled yourself. If you want an extra boost of flavor, add more garlic to the dish.
Unsalted Butter: This seafood sauce wouldn't be the same without the addition of butter. I prefer to use unsalted so that I can dictact how much salt goes into the dish.
Olive Oil: Either regular olive oil or vegetable oil works for this recipe.
Onion: You can use either a yellow or white onion for this recipe.
The Old Bay seasoning will add great flavor to the sauce, with layers of complex flavors.
Chicken Broth: To lower your salt intake, we advise using low-sodium broth.
Lemon Pepper: This adds brightness and freshness to the sauce.
Paprika:This ingredient gives the sauce a fruity, sweet taste with a beautiful color. You could also use smoked paprika for this recipe.
Cayenne Pepper: The heat from the sauce is complemented by a distinct fruity flavor.
Red Pepper flakes: You can also control the level of spice by adding more or less chili powder.
Lemon Juice:For a nice tangy flavor, add brown sugar to the dish. You could also use regular white granulated sugar if you prefer.
Related: what do scallops taste like
Some Tips for Seafood Boil Sauce Recipe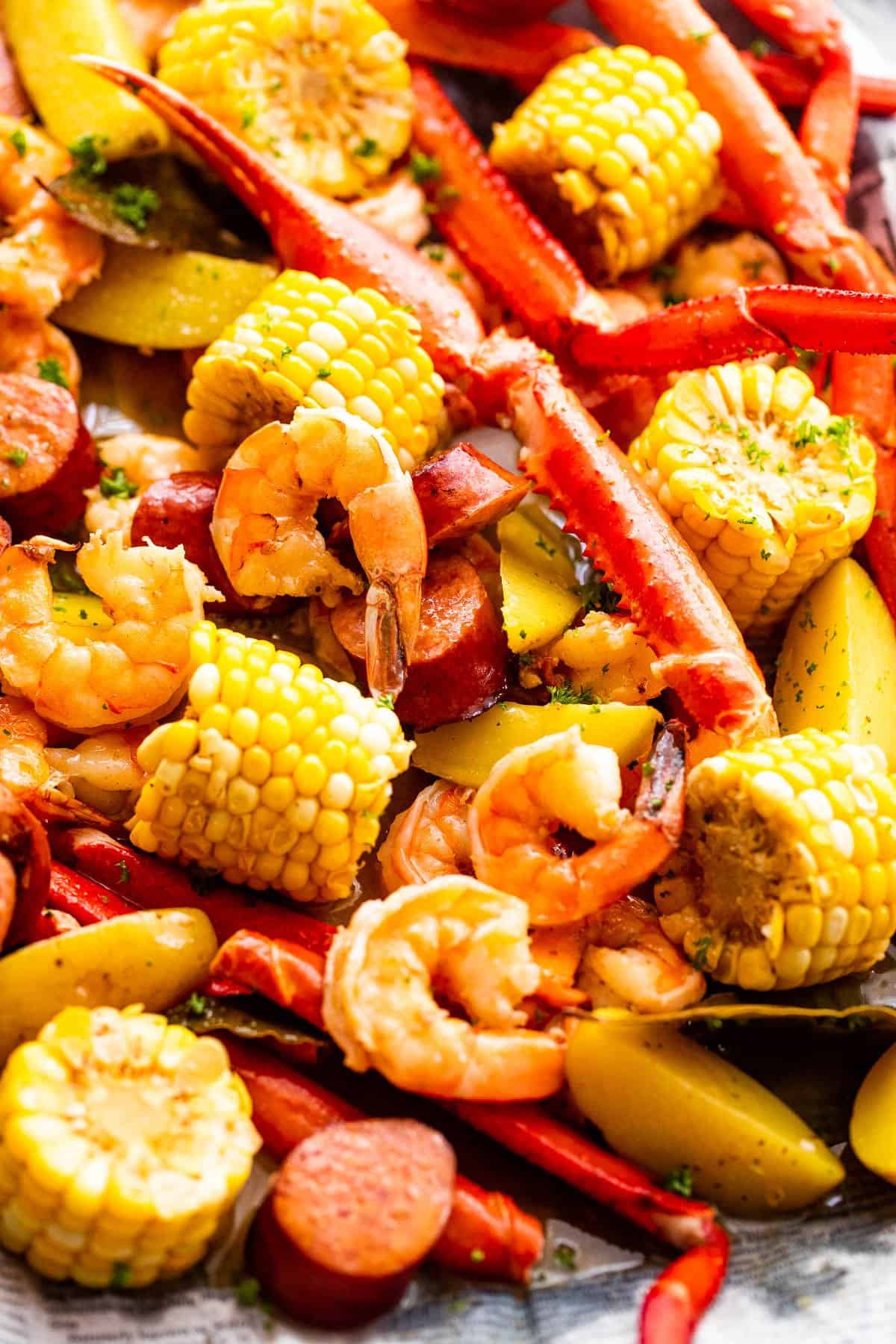 A seafood boil is even better with the addition of a delicious butter sauce. Here are some tips to make sure your sauce turns out perfectly.
For a more uniform sauce, chop your onions and garlic as finely as possible. If you want to, you can use a blender.
For a delicious seafood red sauce, be sure to use paprika and other red spices.
For an extra zesty kick, add the juice of 1 lime or lemon to your seafood butter sauce.
To Make the seafood butter sauce less thick, add 1/2 a cup of broth while it cooks.
Seafood boil sauce vs Bloves Sauce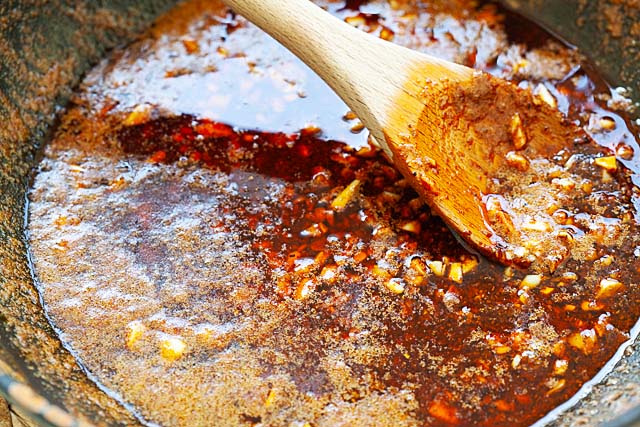 The Bloves sauce is a special seafood boil sauce named after and made by the popular YouTuber Bloves. It's got a unique blend of herbs and spices, as well as Worcestershire Sauce, brown sugar, and chicken broth which other seafood boil sauces don't have.
This sauce is thicker and sweeter than most other seafood boil sauces.
For those looking for a unique blend of seasonings and an added sweetness, the Bloves sauce is the way to go. However, this recipe will give you a classic seafood boil sauce that's always a crowd-pleaser. Enjoy!
Storing, freezing and reheating seafood boil sauce
Save this sauce for another meal by placing it in an airtight container and refrigeratingit; it will stay good for up to 2 weeks. When you're ready to enjoy, heat on the stove or microwave (for 15 seconds) before serving.
What to serve with seafood boil sauce
There are many ways to enjoy this delicious seafood sauce. Try it as a dipping sauce for boiled seafood, or use it to toss your seafood boil in a bag. You can also use this sauce for:
Cucumber Vegetables
Seafood
Steak
Do I need a seafood boil seasoning mix to make the seafood dipping sauce?
For this easy seafood sauce to be really delicious, don't hold back on the seasonings. You'll need some lemon juice, onion, garlic, and butter since this is a butter-based seafood sauce.
Variations of seafood sauce
In addition to the sauce above, there are other variations that you can make that will work great for seafood, meats, and vegetables. Here are some ideas below:
Cajun seafood sauce: I love cajun food, so I always find a way to include cajun seasoning in my recipes. If you want to make this sauce into a seafood boil sauce, just keep the base of onions, garlic, and butter and replace all the other ingredients with cajun seasoning.
Louisiana seafood sauce: If you're looking to add a bit of Louisiana flair to your seafood boil, simply add in some bay leaves, Louisiana hot sauce, and lemon slices to the existing sauce.
This delicious seafood dipping sauce recipe is the perfect addition to any seafood boil. It's packed with flavor and goes well with all sorts of seafood, making it a versatile option for crab legs, lobster tails, or shrimp boils. So whether you're looking for a crab dip sauce or shrimp boil sauce, this recipe has got you covered!
This sauce also doubles as an excellent way to enhance the flavor of meats and vegetables. The best part is that it only takes a few minutes to prepare! If you enjoy this sauce, be sure to try our cajun dipping butter or garlic butter seafood sauces as well. We're confident you'll love them just as much!
How to thicken seafood boil sauce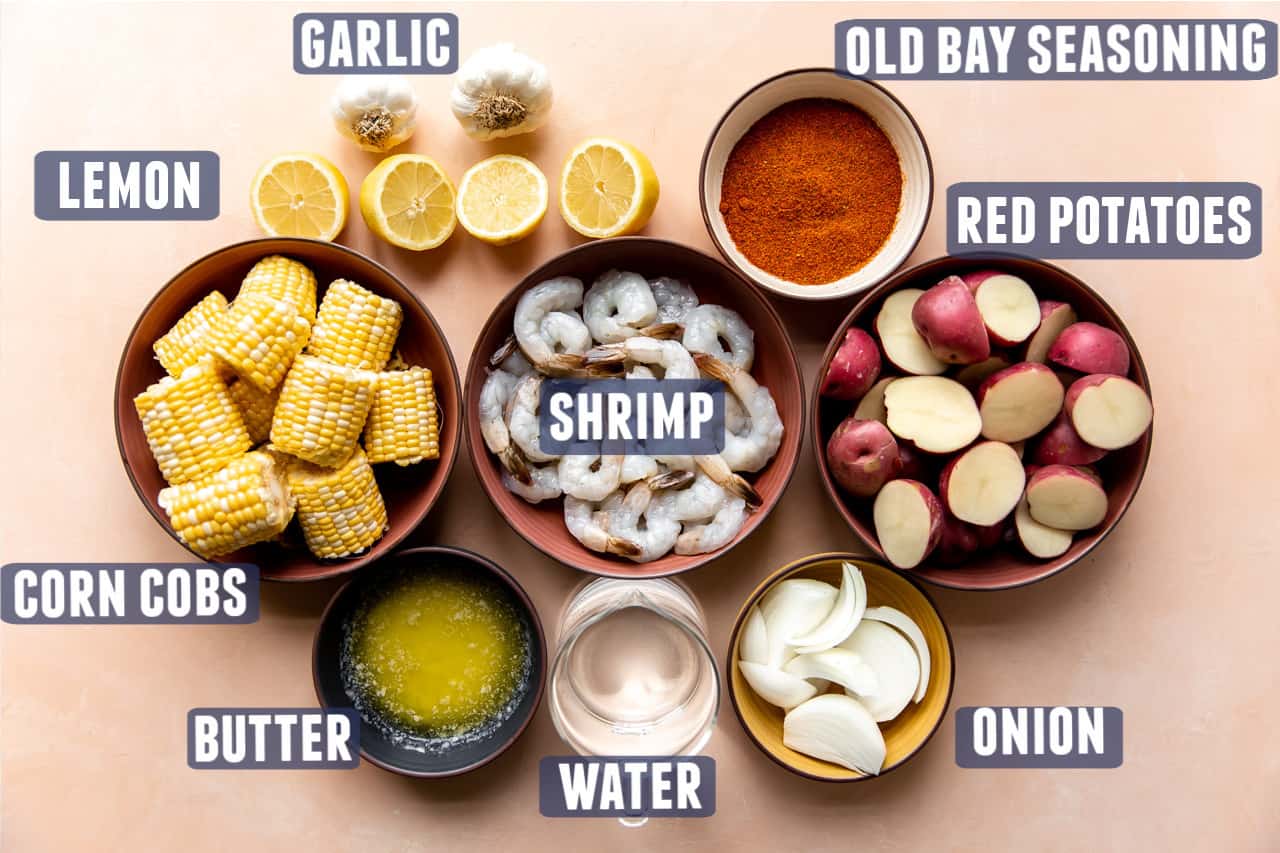 Do you want your seafood boil sauce to be thicker? Here are two ways to achieve that goal :
By adding more minced onions – This method is perfect if you don't want the sauce's flavor to change too much. The original recipe calls for 1 large onion, but feel free to add an extra ½ onion if you desire a heartier consistency. Just make sure to mince it finely.
Add some cornstarch – You can also thicken a boil sauce by making a cornstarch slurry. To make the seafood sauce, follow the instructions above and then reduce the heat to low once finished. Then, in order to make the cornstarch slurry, whisk 1 teaspoon of cornstarch with 1 tablespoon of cooked seafood sauce. Once you have done that, add the cornstarch slurry into rest of the recipe and mix until it has thickened altogether.
Top 13 FAQs :
What is juicy crab sauce made of?
Juicy crab sauce is made of butter, garlic, onion, Worcestershire Sauce, brown sugar, and poultry broth.
Can I freeze seafood boil sauce?
Yes! You can keep your seafood boil sauce in an airtight container for up to two weeks. When you're ready to enjoy it again, just heat it on the stove or in the microwave before serving.
Is seafood boil sauce spicy?
No, this sauce is not typically spicy. However, if you would like a bit more kick in your seafood boil sauce, simply add some cajun spices or hot sauce to it.
What is a Cajun seafood boil called?
A Cajun seafood boil is sometimes referred to as a low country boil.
Can I use seafood sauce on other proteins?
Yes! This delicious sauce is versatile and can be used on just about any kind of seafood, steak, poultry, or vegetables.
Why add eggs to seafood boil?
Adding eggs to a seafood boil is a common practice as they add great flavor and texture. The eggs also help to bind together the ingredients in the sauce and thicken it, which helps keep all the delicious flavors in your boil.
How do you make liquid crab boil?
To make liquid crab boil, you will need butter, garlic, onion, Worcestershire Sauce, brown sugar, and poultry broth. Start by melting the butter in a saucepan over medium-high heat. Add the garlic and onion and sauté for about 5 minutes until softened. Then add the Worcestershire sauce and brown sugar and cook for another 3 minutes. Finally, stir in the poultry broth and bring to a boil. Reduce the heat to medium-low, cover, and simmer for about 15 minutes or until thickened.
What is seafood boil sauce made of?
Seafood boil sauce is typically made of butter, garlic, onion, Worcestershire Sauce, brown sugar, and poultry broth. Some recipes also add hot sauce or cajun spices for a bit of extra kick!
Why do you put vinegar in crab boil?
Vinegar is often added to crab boil in order to give the crustacean an extra layer of flavor. The acidity of the vinegar helps to bring out the sweetness in the seafood and enhances its flavor.
Do you rinse crab before boiling?
It is not always necessary to rinse crab before boiling, as the dirt and debris will be cooked away in the process. However, if you do choose to rinse it, use cold water and be sure to dry the crab completely with a paper towel before adding it to the boil.
What is the yellow liquid in crab?
The yellow liquid in crab is called tomalley, and it is a lobster or crab's digestive system. While some people enjoy eating this, it can contain toxins so you should use caution when consuming it.
Is crab boil the same as Old bay?
No, crab boil is not the same as Old Bay. Crab boil is a sauce typically made of butter, garlic, onion, Worcestershire Sauce, brown sugar, and poultry broth. Old Bay is a type of seasoning blend that contains herbs and spices like celery salt and paprika.
What is shrimp and crab boil liquid?
Shrimp and crab boil liquid is a type of seafood boiling sauce that is used to flavor seafood dishes. It typically contains butter, garlic, onion, Worcestershire Sauce, brown sugar, and poultry broth. The ingredients are mixed together in a pot and then boiled until the sauce thickens. This sauce can be used as the base for soups, stews, and other seafood dishes.
Conclusion:
Now you get how to make seafood boil sauce recipe right? Seafood boil sauce is a delicious way to add flavor and complexity to seafood dishes. It typically contains butter, garlic, onion, Worcestershire Sauce, brown sugar, and poultry broth. Vinegar can also be added for extra flavor and acidity. This sauce can be used on any kind of protein or vegetable and can even be spiced up with cajun spices or hot sauce. Additionally, eggs can be added to the boil to help thicken the sauce and bind all of the ingredients together.
Echo Reed is the owner and head chef of darkhorse restaurant. She has been working in the culinary world for over a decade, and opened her own establishment in 2018. Echo is known for her unique style and approach to cooking, which has won her critical acclaim from food critics and diners alike.